Sorry for the SSBB line that is from a Kid Icarus character. I am slowly becoming a fan.
Well, today is my birthday. I am finally an adult...Wow, time flies...Seems like ony yesterday I joined the wiki, and now look at me...I am an adult..In all honesty, it brings a tear to my eye.
Well..That is all I wanted to say..I will give you repo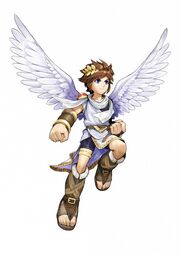 rts as it goes on, so...Until then..Have a picture of Pit. ----------------------------------------------------->
Ad blocker interference detected!
Wikia is a free-to-use site that makes money from advertising. We have a modified experience for viewers using ad blockers

Wikia is not accessible if you've made further modifications. Remove the custom ad blocker rule(s) and the page will load as expected.