Star-Ella Creecher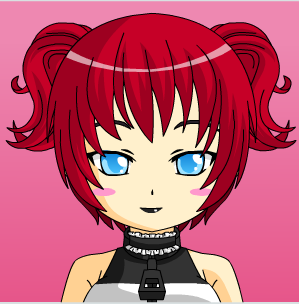 Character Info
| | |
| --- | --- |
| Nicknames | Stella |
| Age | 14 |
| Species | Human |
| Gender | Girl |
| Nationality | ? |
| Height | 5'2" |
| Body Type | Skinny (Large Breasts) |
| Hobbies/Interests | ? |
| Status | {{{Status}}} |
| Canon Original Story? | {{{Canon Original Story?}}} |

Star-Ella Creecher is a young teenager also raised by bugs, along with her older sister Creepie. She and her entire family moved from their old hometown Middlington to --insert random town name here-- so that they can be safe away from the exterminator. Star-Ella has a bubbly personality and can be a bit of an airhead which is how most guys fall for her.
Trivia
More Photos
Ad blocker interference detected!
Wikia is a free-to-use site that makes money from advertising. We have a modified experience for viewers using ad blockers

Wikia is not accessible if you've made further modifications. Remove the custom ad blocker rule(s) and the page will load as expected.